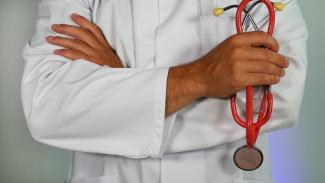 10 Ways to Keep Your Health Care and Insurance Affordable
According to the 2018 enrollment report 11.8 million individuals signed up or renewed through the marketplace for 2018  coverage through HealthCare.gov marketplace. We've all heard varying reports about how healthcare may change or is changing under Trumpcare, and it definitely is making people think twice about the future of healthcare plans and how to find affordable coverage, regardless of government plans. We have learned over the past couple of years that having access to a healthcare plan doesn't automatically mean we are getting the cheapest plan or the best plan. If you are like many, you may be finding the rising costs of healthcare alarming. Here are some of the best tips and tricks ​to finding affordable health insurance - no matter what happens next. 
"1 in 5 American Families will struggle to pay a medical bill this year", National Patient Advocate Foundation (NPAF). 
Lowering Health Insurance Costs and Getting Affordable Medical Care
Lowering health insurance costs is at the forefront of many American's minds. Although there have been numerous benefits to Obamacare, there have also been many criticisms which have driven us to a point where the future of accessible healthcare is a concern.
Healthcare costs are the number-one cause of bankruptcy. Being sick and needing medical care is bad enough, but if concerns with medical debt cause you to skip getting proper care, it becomes increasingly important to find ways to cut health insurance costs by finding affordable health services.
How to Find Good Health Insurance Plans
Regardless of what the future of government health care plans have in store for us, there are some tried and true ways for you to save money on your health insurance costs and find health benefits that will work for you and your family.
Since many people are questioning the future of healthcare, it is a good time to adopt some strategies to make sure you get your medical needs covered no matter what the future brings.
How to Shop Your Health Insurance, Whatever Happens Next
These 10 tips will help you make sure you are getting the best value for your money in your current health insurance plan or when shopping around to find an affordable health care option regardless of the changes that may come.
01
 What Healthcare Insurance Plan Is Best?
Beware: Lower Premiums May Not Be the Most Affordable Option
You don't want to judge a health plan by the price tag. Even though the first thing we want to know when we buy a plan is how much it is going to cost us, the real answer to the question is not always obvious. Depending on your financial status and family needs, the bottom line on your health insurance may not be the monthly premium you pay.
For example, if you choose a high deductible policy, you will pay less in premiums. In a claim, you will pay far more due to the deductible. If you are in good health, don't have any accidents, and everyone on your plan is lucky enough to stay healthy, then a lower premium and higher deductible plan will work out great. If the opposite happens though, you may end up paying a lot more. To evaluate the cost of health insurance, you really need to look at how much you will have paid by the end of the policy term, once all your medical appointments, medications, preventative care or emergencies have been factored in. 
Consider options like:
What subsidies or tax credits you can get
How much you can afford to pay out of pocket
What the actual needs of your family are 
"Families with small children, young couples starting out, or seniors will all have different medical concerns. Adapt your choices to what you need and reevaluate over time."
Don't base your decisions on the premium, base your decision on how much you are really going to get out of your plan.
How Much of a Health Insurance Subsidy Can You Get?
You can get an idea of what kind of subsidy you qualify for by using a tool like this Online health care subsidy calculator. It's just one way to get an idea of what you qualify for, keep reading to really maximize how and where you can save. 
Check All Your Options Before Buying 
Before you purchase a health plan, make sure you also explore all the options available to you. For example, if you are not married, but have a domestic partner, find out if you can get covered under their health plan. Laws have changed in the past several years and options may be available to you that you didn't realize.
Compare the Coverage of Existing Plans
One thing people often overlook is reviewing how two different health plans can work together. For example, if you are married or have a domestic partner, understanding the coverage on both plans and comparing the advantages in each plan can help you reduce costs.
You may also look at coordination of benefits for maximizing refunds on medical costs, read more about coordination of benefits and multiple health insurance policies here.
Health Insurance Waivers
After reviewing your situation, you may decide that you want to sign a health insurance waiver with one group insurer if after comparing plans and costs with your spouse, you determine that one will offer you more advantages.
Some people are even able to get alternative compensation from their employer as a result of waiving the health plan in favor of being added to a spouse's. 
What About Health Savings Plans? Are They Still a Good Idea?
Caitlin Donovan, Director of Outreach and Public Affairs at National Patient Advocate Foundation, had this advice to offer,
"If you have an health savings account, continue to place money into it. Republicans have had a great deal of interest in not only keeping HSAs but expanding their use, so this may be a great benefit for you."
Other Ways to Cut Costs on Healthcare Insurance
The points we will cover below will help you understand the different aspects of what makes one plan more cost effective than another, and give you additional resources to help you decide.
02
 Get a Health Insurance Broker Who Can Help You
The marketplace doesn't always mean the best prices. Since the marketplace was introduced government regulations have put policies into place that have helped millions of Americans get coverage. However, navigating the marketplace can be confusing and people still need to take the time to compare options carefully. Aside from marketplace options, there are also other options to explore. 
Having someone help with the legwork who understands what you need can make a major difference. This may be the easiest way to work within a budget without having to shop and do all the work by yourself.
Insurance Companies Can Only Help You With Their Products, Brokers Can Help You Across Many Insurers and Discuss Options With You
Brokers do not work for insurance companies, health insurance brokers are mandated to work for you. They are on your side.
It doesn't hurt to contact a health insurance professional and see what they can find for you. Brokers are usually paid by the insurance company, so you won't have to worry about this aspect of the cost. Some brokers may charge fees, but in general, they make their money off the insurance company by commission.
How a Broker Can Help You
Besides having vast knowledge on the types of plans available, they can also explain the key differences to you and help find a plan that makes sense for you or your family.
They will be in a position to explain differences in types of plans, like HMO and PPO  so you don't have to figure things out on your own. A good health insurance broker can compare your wants and needs to what you can get for your budget.
Health Insurance Claims Help
In addition, when it comes time to making a health insurance claim, they are there to help you and advocate for your needs with the insurance company so you aren't left on your own to figure everything out. Consulting with a broker is a good way to figure out where you can save money and maximize your benefits. This is their job and something you should explore. They can help you every step of the way.
When you look at how much time using the services of a broker can save you, compared with the benefits you may gain from using their experience and market knowledge, this may be one of the strongest ways to find options to save on your health insurance costs.
If you need help to find a broker or want to learn more about what a broker can do for you,  Give us a call we're here for you!
03
 Manage Your Healthcare Costs: Check Medical Billing, Beware of Balance Billing
Studies have shown that there is a high rate of error in medical billing. Although you may not think this is your problem if you have health insurance, consider that you are often paying a percentage of your medical bills through copays, coinsurance, and deductibles.
When Medical Costs Go Up, Health Insurance Rates Increase
Increased costs to health insurance companies get passed down to consumers by way of rate increases in general. Checking your medical bills for errors will not only potentially save you money on what you are paying out of pocket, but will help keep general health insurance costs down.
When reviewing your medical bills, ask for an itemized billing that lists the supplies, medications, or procedures you are being billed for. And make sure to double check all the information to the best of your ability including listed copays and deductibles.
Mistakes can happen, and these mistakes can cost you money. 
Beware of Balance Billing, Know Your Rights as a Patient
Among the various tips Ms. Donovan provided, one that many people may not be aware of was about balance billing: 
What Is Balance Billing?
"Balance Billing is where a provider bills a patient for the balance left over after he is paid by the insurance company, she explained, "Know your rights. Certain states have laws against balance billing, If this type of "surprise" billing happens to you, always check to see if you legally have to pay it."
04
 Alternatives to Traditional Healthcare Insurance Options
In our article, How to Get Health Insurance With No Job or Little Money, we cover several resources that are alternatives to the ACA marketplace. There are all kinds of options for you and your family that may save you a lot of money.
Health insurance is something that is very much based on individual circumstances, so checking out the list and exploring general options could prove beneficial for you.
Group Insurance Options You May Be Able to Get as an Individual
A lot of people do not realize that they are eligible for group insurance-type benefits as individuals simply through professional or other member associations. One membership-type plan is The Farm Bureau Health Insurance. Many people think this is only available to farmers, but the insurance plan is based on community, so you can join as a member and be eligible.
How to Find Out About Disease Specific Programs and Assistance
"Ask for help. Hospitals in particular may have programs to help you if you are faced with a large bill you may not be able to pay. There are also organizations, some disease-specific, that offer financial assistance and scholarship programs." - Cailtin Donovan, National Patient Advocate Foundation
05
 Understanding the Basics in a Health Insurance Policy Will Help You Save
Understanding what various health insurance terms mean and how they affect you will help you make stronger decisions and save money on your health insurance costs.
When evaluating your health insurance choices, shop around and compare the copay, coinsurance, deductibles and other factors like lifetime maximums.
Health savings accounts are a good way to plan for the future. But if you have not yet built savings up in one of these plans, you may be in a very difficult position if you don't fully understand your plan.
06
 Negotiating Costs of Services and Discounts
We aren't always in the best mindset when we are sick. Thinking about asking for a discount in the middle of a medical emergency is not our top priority as a patient needing immediate help.
Yet, as healthcare consumers, we can negotiate and ask for discounts. The key is to plan ahead. 
How to Get a Discount on Your Medical Costs
Billing departments, doctors, and health care facilities may be open to negotiation, especially if you offer to do something that will make their work easier. 
Ask if you can get a discount for paying in advance if you have a procedure coming up at a future date.
Ask if they have a policy where they can allow a discount for paying cash.
Speak to your doctor about your healthcare concerns if you have a high deductible or other issues, the doctor may take your finances into consideration and reduce fees.
Every cent helps when you are looking to save money. Be sure and explore these options and make these questions part of your criteria for deciding which health services providers can give you the greatest financial advantages while you are in their care.
07
 Health Insurance Plan Discounts for Using Technology Like Fitness Trackers
As technology makes data about the state of our health easily available, many insurers are starting to look at using tools like fitness trackers to minimize risk. As a result, some insurance providers may provide discounts or incentive plans that will save you money, or give you financial advantages.
Ask a broker or your employee benefits manager about plans that give discounts using new technologies or with health incentives. One example is "UnitedHealthcare Motion" which offers financial reimbursement incentives of up $1,500 per year. These types of plans provide good opportunities for savings.
Companies may also offer options of contributing to a health savings account as one of the benefits of these types of programs. 
Make sure to inquire about the possibilities every year, since this type of program will become more common over time.
08
 Saving Money on Prescription Drugs With Your Health Insurance Plan
Before choosing a health insurance provider or renewing coverage, find out where they stand with the prescription medications you normally take. If you have certain prescriptions that you regularly will need to fill, ask for a list from the healthcare insurance provider and see where those medications stand on their list. Find out what kind of coverage your new plan will provide for your prescription drugs; if there are limitations that could affect you, you may want to search for other options by shopping around.
There are often several options for medication that will rank at different costs on your insurer's drug list. By bringing the insurers list to your doctor they may be able to choose options that are more cost-effective for you. 
Manufacturers Programs That Offer Prescription Drug Discounts
Although it may seem impossible to get a discount on your drugs at the pharmacy, Ms. Donovan had some sound advice to offer when it comes to prescription drugs and finding deals,
"Check different pharmacies to see who offers the best price for your prescription. If you fall below a certain income level, the manufacturer may have a program for you to help you access that medication. It never hurts to ask for help and may certainly help."
09
 Cutting Down on Unnecessary Medical Tests, Appointments or Procedures
Doctors often perform various tests as precautions. Ask your doctor how necessary the tests or procedures they are recommending are. There are sometimes more cost-effective alternatives which may save you money.
By having a discussion with your doctor about what is medically necessary vs. precautionary, you will also let your doctor in on the fact that these are concerning factors for you. Open communication with your doctor will help the doctor work with your situation better and can also cut costs.
Review your past spending on medical costs for preventative care for yourself and your family, and try and plan ahead with the help of your physician for upcoming preventative visits like check-ups and other regular services to see if you can negotiate rates, as discussed in our next point below. Having an understanding of what you can expect can help you find a plan that works well for you.
10
 Negotiate and Compare Health Care Service Options
Choosing doctors and medical service centers by shopping around and comparing rates could save you a great deal of money.
This strategy to save money relies on two factors. One is the availability of services from different providers in your area, and the second is whether your health plan will allow you to choose from different providers.
A lot of this depends on the type of health insurance plan you have. If your health insurance plan limits your options, then you will also be limited to where you can get services and may pay more.
Once you know what your options are for services, call around and find out what the going rate is for procedures or services you will use.
You will not have time to do this in the middle of a medical emergency. Take the time to find out your options, before a medical emergency occurs.
The emergency room may have higher costs than a local clinic, but if you don't check into local services in advance, you won't be in a position to save yourself money when an urgent situation happens.
Lowering Health Insurance Costs and Finding Good Coverage
Understanding health insurance coverage options is confusing. Taking steps to ensure you have access to medical help and regular care will keep you and your family healthy, both physically and financially.